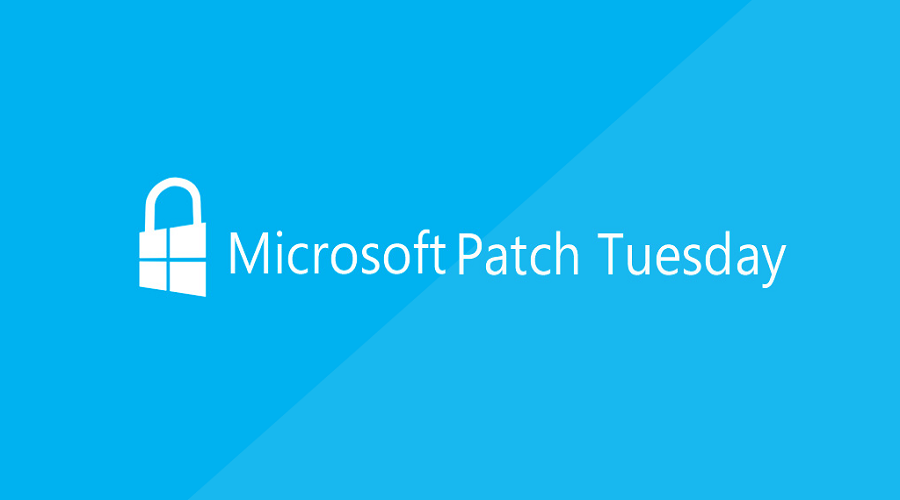 Today is Microsoft's September 2022 Patch Tuesday, and with it comes fixes for an actively exploited Windows vulnerability and a total of 63 flaws.
Five of the 63 vulnerabilities fixed in today's update are classified as 'Critical' as they allow remote code execution, one of the most severe types of vulnerabilities.
The number of bugs in each vulnerability category is listed below:
18 Elevation of Privilege Vulnerabilities
1 Security Feature Bypass Vulnerabilities
30 Remote Code Execution Vulnerabilities
7 Information Disclosure Vulnerabilities
7 Denial of Service Vulnerabilities
16 Edge – Chromium Vulnerabilities
The above counts do not include sixteen vulnerabilities fixed in Microsoft Edge before Patch Tuesday.
For information about the non-security Windows updates, you can read today's Windows 10 KB5017308 and KB5017315 updates and the Windows 11 KB5017328 update.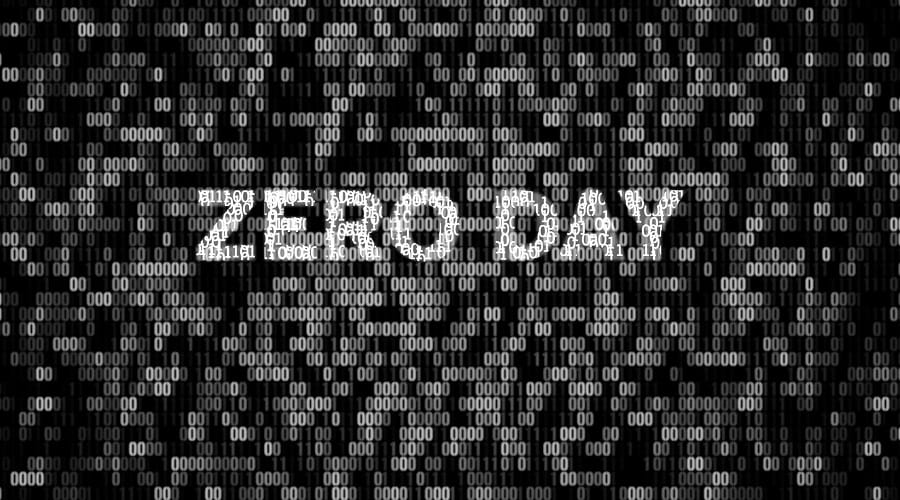 Two zero-days fixed, one actively exploited
This month's Patch Tuesday fixes two publicly disclosed zero-day vulnerabilities, with one actively exploited in attacks.
Microsoft classifies a vulnerability as a zero-day if it is publicly disclosed or actively exploited with no official fix available.
The actively exploited zero-day vulnerability fixed today is tracked as 'CVE-2022-37969 – Windows Common Log File System Driver Elevation of Privilege Vulnerability.'
"An attacker who successfully exploited this vulnerability could gain SYSTEM privileges," reads Microsoft's advisory.
The exploited vulnerability was discovered by researchers at DBAPPSecurity, Mandiant, CrowdStrike, and Zscaler.
Mandiant told BleepingComputer that they discovered the zero-day during a proactive Offensive Task Force exploit hunting mission.
"We found this 0Day bug during a proactive Offensive Task Force exploit hunting mission. An escalation of privilege (EOP) exploit was found in the wild, exploiting this Common Log File System (CLFS) vulnerability," explained Dhanesh Kizhakkinan, Senior Principal Vulnerability Engineer at Mandiant.
"The exploit seems to stand-alone and not part of a chain (like browser + EOP)."
The other publicly disclosed vulnerability is tracked as 'CVE-2022-23960 – Arm: CVE-2022-23960 Cache Speculation Restriction Vulnerability.'
The fix is for the Branch History Injection (BHI) speculative execution vulnerability that was disclosed by researchers at VUSec in March.
The September 2022 Patch Tuesday Security Updates
Below is the complete list of resolved vulnerabilities and released advisories in the September 2022 Patch Tuesday updates.
| Tag | CVE ID | CVE Title | Severity |
| --- | --- | --- | --- |
| .NET and Visual Studio | CVE-2022-38013 | .NET Core and Visual Studio Denial of Service Vulnerability | Important |
| .NET Framework | CVE-2022-26929 | .NET Framework Remote Code Execution Vulnerability | Important |
| Azure Arc | CVE-2022-38007 | Azure Guest Configuration and Azure Arc-enabled servers Elevation of Privilege Vulnerability | Important |
| Cache Speculation | CVE-2022-23960 | Arm: CVE-2022-23960 Cache Speculation Restriction Vulnerability | Important |
| HTTP.sys | CVE-2022-35838 | HTTP V3 Denial of Service Vulnerability | Important |
| Microsoft Dynamics | CVE-2022-35805 | Microsoft Dynamics CRM (on-premises) Remote Code Execution Vulnerability | Critical |
| Microsoft Dynamics | CVE-2022-34700 | Microsoft Dynamics CRM (on-premises) Remote Code Execution Vulnerability | Critical |
| Microsoft Edge (Chromium-based) | CVE-2022-3053 | Chromium: CVE-2022-3053 Inappropriate implementation in Pointer Lock | Unknown |
| Microsoft Edge (Chromium-based) | CVE-2022-3047 | Chromium: CVE-2022-3047 Insufficient policy enforcement in Extensions API | Unknown |
| Microsoft Edge (Chromium-based) | CVE-2022-3054 | Chromium: CVE-2022-3054 Insufficient policy enforcement in DevTools | Unknown |
| Microsoft Edge (Chromium-based) | CVE-2022-3041 | Chromium: CVE-2022-3041 Use after free in WebSQL | Unknown |
| Microsoft Edge (Chromium-based) | CVE-2022-3040 | Chromium: CVE-2022-3040 Use after free in Layout | Unknown |
| Microsoft Edge (Chromium-based) | CVE-2022-3046 | Chromium: CVE-2022-3046 Use after free in Browser Tag | Unknown |
| Microsoft Edge (Chromium-based) | CVE-2022-3039 | Chromium: CVE-2022-3039 Use after free in WebSQL | Unknown |
| Microsoft Edge (Chromium-based) | CVE-2022-3045 | Chromium: CVE-2022-3045 Insufficient validation of untrusted input in V8 | Unknown |
| Microsoft Edge (Chromium-based) | CVE-2022-3044 | Chromium: CVE-2022-3044 Inappropriate implementation in Site Isolation | Unknown |
| Microsoft Edge (Chromium-based) | CVE-2022-3057 | Chromium: CVE-2022-3057 Inappropriate implementation in iframe Sandbox | Unknown |
| Microsoft Edge (Chromium-based) | CVE-2022-3075 | Chromium: CVE-2022-3075 Insufficient data validation in Mojo | Unknown |
| Microsoft Edge (Chromium-based) | CVE-2022-3058 | Chromium: CVE-2022-3058 Use after free in Sign-In Flow | Unknown |
| Microsoft Edge (Chromium-based) | CVE-2022-3038 | Chromium: CVE-2022-3038 Use after free in Network Service | Unknown |
| Microsoft Edge (Chromium-based) | CVE-2022-3056 | Chromium: CVE-2022-3056 Insufficient policy enforcement in Content Security Policy | Unknown |
| Microsoft Edge (Chromium-based) | CVE-2022-3055 | Chromium: CVE-2022-3055 Use after free in Passwords | Unknown |
| Microsoft Edge (Chromium-based) | CVE-2022-38012 | Microsoft Edge (Chromium-based) Remote Code Execution Vulnerability | Low |
| Microsoft Graphics Component | CVE-2022-37954 | DirectX Graphics Kernel Elevation of Privilege Vulnerability | Important |
| Microsoft Graphics Component | CVE-2022-38006 | Windows Graphics Component Information Disclosure Vulnerability | Important |
| Microsoft Graphics Component | CVE-2022-34729 | Windows GDI Elevation of Privilege Vulnerability | Important |
| Microsoft Graphics Component | CVE-2022-34728 | Windows Graphics Component Information Disclosure Vulnerability | Important |
| Microsoft Graphics Component | CVE-2022-35837 | Windows Graphics Component Information Disclosure Vulnerability | Important |
| Microsoft Office | CVE-2022-37962 | Microsoft PowerPoint Remote Code Execution Vulnerability | Important |
| Microsoft Office SharePoint | CVE-2022-35823 | Microsoft SharePoint Remote Code Execution Vulnerability | Important |
| Microsoft Office SharePoint | CVE-2022-38009 | Microsoft SharePoint Server Remote Code Execution Vulnerability | Important |
| Microsoft Office SharePoint | CVE-2022-38008 | Microsoft SharePoint Server Remote Code Execution Vulnerability | Important |
| Microsoft Office SharePoint | CVE-2022-37961 | Microsoft SharePoint Server Remote Code Execution Vulnerability | Important |
| Microsoft Office Visio | CVE-2022-37963 | Microsoft Office Visio Remote Code Execution Vulnerability | Important |
| Microsoft Office Visio | CVE-2022-38010 | Microsoft Office Visio Remote Code Execution Vulnerability | Important |
| Microsoft Windows ALPC | CVE-2022-34725 | Windows ALPC Elevation of Privilege Vulnerability | Important |
| Microsoft Windows Codecs Library | CVE-2022-38011 | Raw Image Extension Remote Code Execution Vulnerability | Important |
| Microsoft Windows Codecs Library | CVE-2022-38019 | AV1 Video Extension Remote Code Execution Vulnerability | Important |
| Network Device Enrollment Service (NDES) | CVE-2022-37959 | Network Device Enrollment Service (NDES) Security Feature Bypass Vulnerability | Important |
| Role: DNS Server | CVE-2022-34724 | Windows DNS Server Denial of Service Vulnerability | Important |
| Role: Windows Fax Service | CVE-2022-38004 | Windows Fax Service Remote Code Execution Vulnerability | Important |
| SPNEGO Extended Negotiation | CVE-2022-37958 | SPNEGO Extended Negotiation (NEGOEX) Security Mechanism Information Disclosure Vulnerability | Important |
| Visual Studio Code | CVE-2022-38020 | Visual Studio Code Elevation of Privilege Vulnerability | Important |
| Windows Common Log File System Driver | CVE-2022-35803 | Windows Common Log File System Driver Elevation of Privilege Vulnerability | Important |
| Windows Common Log File System Driver | CVE-2022-37969 | Windows Common Log File System Driver Elevation of Privilege Vulnerability | Important |
| Windows Credential Roaming Service | CVE-2022-30170 | Windows Credential Roaming Service Elevation of Privilege Vulnerability | Important |
| Windows Defender | CVE-2022-35828 | Microsoft Defender for Endpoint for Mac Elevation of Privilege Vulnerability | Important |
| Windows Distributed File System (DFS) | CVE-2022-34719 | Windows Distributed File System (DFS) Elevation of Privilege Vulnerability | Important |
| Windows DPAPI (Data Protection Application Programming Interface) | CVE-2022-34723 | Windows DPAPI (Data Protection Application Programming Interface) Information Disclosure Vulnerability | Important |
| Windows Enterprise App Management | CVE-2022-35841 | Windows Enterprise App Management Service Remote Code Execution Vulnerability | Important |
| Windows Event Tracing | CVE-2022-35832 | Windows Event Tracing Denial of Service Vulnerability | Important |
| Windows Group Policy | CVE-2022-37955 | Windows Group Policy Elevation of Privilege Vulnerability | Important |
| Windows IKE Extension | CVE-2022-34722 | Windows Internet Key Exchange (IKE) Protocol Extensions Remote Code Execution Vulnerability | Critical |
| Windows IKE Extension | CVE-2022-34720 | Windows Internet Key Exchange (IKE) Extension Denial of Service Vulnerability | Important |
| Windows IKE Extension | CVE-2022-34721 | Windows Internet Key Exchange (IKE) Protocol Extensions Remote Code Execution Vulnerability | Critical |
| Windows Kerberos | CVE-2022-33647 | Windows Kerberos Elevation of Privilege Vulnerability | Important |
| Windows Kerberos | CVE-2022-33679 | Windows Kerberos Elevation of Privilege Vulnerability | Important |
| Windows Kernel | CVE-2022-37964 | Windows Kernel Elevation of Privilege Vulnerability | Important |
| Windows Kernel | CVE-2022-37956 | Windows Kernel Elevation of Privilege Vulnerability | Important |
| Windows Kernel | CVE-2022-37957 | Windows Kernel Elevation of Privilege Vulnerability | Important |
| Windows LDAP – Lightweight Directory Access Protocol | CVE-2022-30200 | Windows Lightweight Directory Access Protocol (LDAP) Remote Code Execution Vulnerability | Important |
| Windows ODBC Driver | CVE-2022-34726 | Microsoft ODBC Driver Remote Code Execution Vulnerability | Important |
| Windows ODBC Driver | CVE-2022-34730 | Microsoft ODBC Driver Remote Code Execution Vulnerability | Important |
| Windows ODBC Driver | CVE-2022-34727 | Microsoft ODBC Driver Remote Code Execution Vulnerability | Important |
| Windows ODBC Driver | CVE-2022-34732 | Microsoft ODBC Driver Remote Code Execution Vulnerability | Important |
| Windows ODBC Driver | CVE-2022-34734 | Microsoft ODBC Driver Remote Code Execution Vulnerability | Important |
| Windows OLE | CVE-2022-35834 | Microsoft OLE DB Provider for SQL Server Remote Code Execution Vulnerability | Important |
| Windows OLE | CVE-2022-35835 | Microsoft OLE DB Provider for SQL Server Remote Code Execution Vulnerability | Important |
| Windows OLE | CVE-2022-35836 | Microsoft OLE DB Provider for SQL Server Remote Code Execution Vulnerability | Important |
| Windows OLE | CVE-2022-35840 | Microsoft OLE DB Provider for SQL Server Remote Code Execution Vulnerability | Important |
| Windows OLE | CVE-2022-34733 | Microsoft OLE DB Provider for SQL Server Remote Code Execution Vulnerability | Important |
| Windows OLE | CVE-2022-34731 | Microsoft OLE DB Provider for SQL Server Remote Code Execution Vulnerability | Important |
| Windows Photo Import API | CVE-2022-26928 | Windows Photo Import API Elevation of Privilege Vulnerability | Important |
| Windows Print Spooler Components | CVE-2022-38005 | Windows Print Spooler Elevation of Privilege Vulnerability | Important |
| Windows Remote Access Connection Manager | CVE-2022-35831 | Windows Remote Access Connection Manager Information Disclosure Vulnerability | Important |
| Windows Remote Procedure Call | CVE-2022-35830 | Remote Procedure Call Runtime Remote Code Execution Vulnerability | Important |
| Windows TCP/IP | CVE-2022-34718 | Windows TCP/IP Remote Code Execution Vulnerability | Critical |
| Windows Transport Security Layer (TLS) | CVE-2022-35833 | Windows Secure Channel Denial of Service Vulnerability | Important |
| Windows Transport Security Layer (TLS) | CVE-2022-30196 | Windows Secure Channel Denial of Service Vulnerability | Important |
Source: www.bleepingcomputer.com