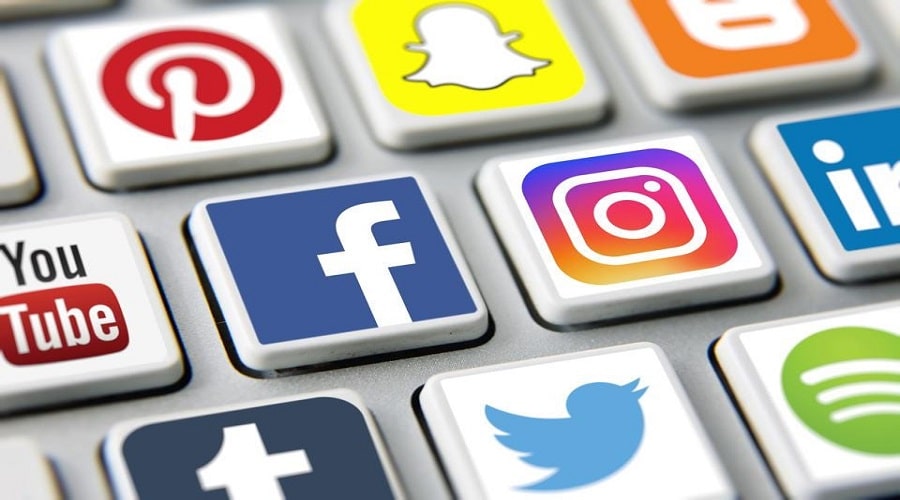 Social media has become an essential part of the business strategies of modern organizations. An active social media presence can benefit your business immensely. However, along with all the benefits, social media also has its fair share of risks. The risks of social media aren't limited to bad press and customer backlash. The security risks of sοcial media can have a far-reaching impact on your organization including compromise of business and personal accounts leading to loss of revenue, loss of reputation, and regulatory fines.
This blog post talks about the social media threats, business risks of sοcial media, and how you can safeguard your business against them.
WHY IS SOCIAL MEDIA IMPORTANT FOR BUSINESS?
What started as a means for people to connect with one another has now transformed into such a powerful communication tool that businesses, be it large enterprises or small businesses, can't even dream of succeeding without it. Social media has revolutionized how businesses connect with their customers, raise brand awareness, generate leads, and provide customer support. Social media platforms with a massive, worldwide audience that can be engaged in real-time help, not just with marketing and sales but also with employer branding and hiring.

Here are a few examples of how social media can help your business:
Build brand awareness through posts, creative content, and engagement with the audience
Attract customers and build brand loyalty
Handle customer complaints and concerns
Perform market research and get feedback from customers
Recruit staff through social networks
Direct traffic to your website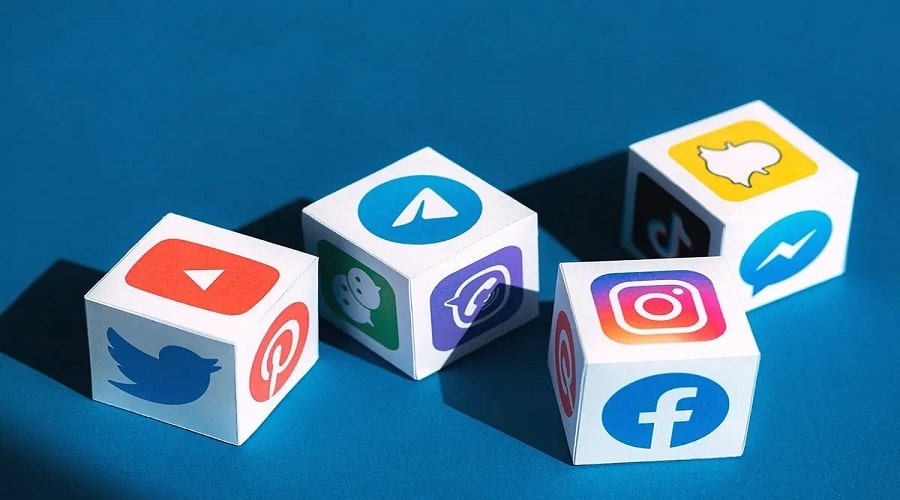 WHAT IS SOCIAL MEDIA THREAT?
Any security threat that originates from social networking sites is a social media threat. Cybercriminals use a variety of methods depending on the targeted sοcial media platform. In most cases, social network accounts of businesses and their staff are used for reconnaissance to gather information, which is usually the first step of their cyberattack. This information is then used for social engineering in the next steps of their attacks. Sοcial media can also be used to impersonate brands or people associated with them to leverage the trust associated with those brands in phishing campaigns.

EXAMPLES OF SOCIAL MEDIA THREAT
Here are some common examples of social media threats:
Social media reconnaissance helps criminals to find who in a company is vulnerable to psychological manipulations and scare tactics. They use this information to craft messages that create a sense of urgency and prevent the victim from thinking rationally.
For example, if the attacker finds out that you have joined a new organization in the accounting department, they can email you or send you a message pretending to be a high-level executive to trick you into transferring money to the attacker's account. Knowing that you are new to that company, they may think that you are not familiar with the processes and would be intimidated by an urgent email from a high-level executive.
Social media messaging platforms are often used to send phishing emails, which try to trick users into clicking on malicious links or downloading malware. The information collected from social networks can also enable attackers to make their phishing messages relevant and believable. For example, if the attacker finds out an employee is on vacation, they may spoof their sοcial media accounts to send phishing messages to their colleagues.

Cybercriminals often create fake pages and accounts that impersonate known brands. These are then used to propagate fake offers, discounts, or gifts to scam users into divulging their credentials or other sensitive information. This can impact your business in two ways- either your social media account can be impersonated or your employees can be victimized by such scams exposing your internal network and business account to security risks.

While email is the most common media for malware delivery, social media messaging platforms are also used for this purpose. All you need to do is click on the wrong link or ad to get infected. There are even fileless malware that don't need to be downloaded; you can get the malware by simply visiting a malicious website. At your workplace, you are protected from most of such malware by the various security systems in place. However, your home network and public Wi-Fi don't usually have very robust security systems that can protect you from advanced malware.
On the internet, a catfish is a fake personal profile on a social networking site created for fraudulent or deceptive purposes. Catfishing can be used for corporate espionage, data theft, and credential harvesting. It can be found across the internet from Instagram and Twitter to chat sites, where people use fake, stolen pictures to create a personal profile. This is then used to first befriend the targeted accounts online and then use the friendship to elicit sensitive information or for direct financial gain.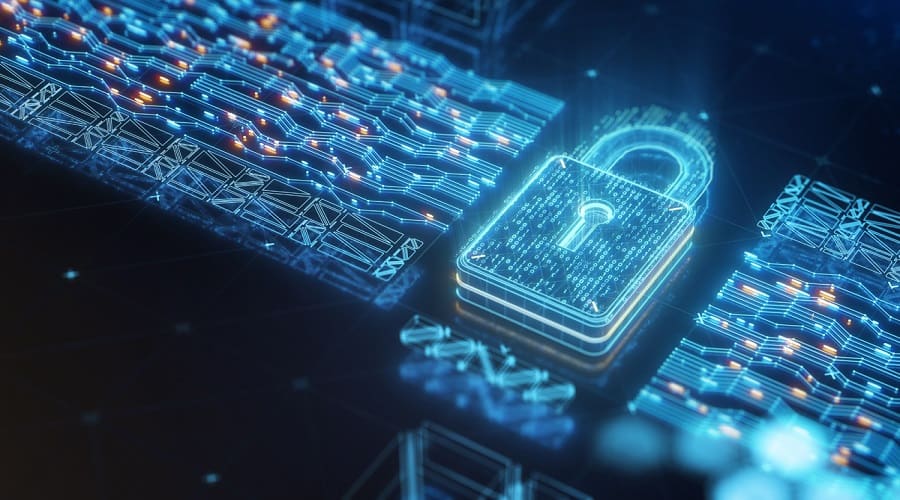 WHAT ARE THE RISKS OF SOCIAL MEDIA USE FOR YOUR BUSINESS?
Here are some common risks of social media to businesses and organizations:
LOSS OF INTELLECTUAL PROPERTY AND SENSITIVE DATA
Leakage or theft of data, untimely release of sensitive information strategic to the operations of the organization, and theft of intellectual property such as codes can result in severe financial losses and can even force the closure of a company. Such events aren't always a result of sophisticated cyberattacks; in many cases, they are a result of human error forced by phishing attacks, social engineering, and impersonations.

Consumer opinions can spread very quickly on social media. And negative reviews and feedback have a much greater tendency to go viral. Because of this companies have to be very careful about their online reputation. Loss of reputation can also be self-inflicted such as that resulting from insensitive tweets or messages, unrealistic product or service promises, or inappropriate online behavior of employees.
If your business isn't attentive to its online presence or doesn't address negative feedback, the potential fallout of negative publicity on social networks can be very serious. Social media wields such power that one negative event can wipe out years of brand building and all the goodwill in a matter of moments.

Social media platforms, especially dating sites can be used for honey trapping your employees or executives. Such tactics are used to entice individuals who have access to sensitive information into false relationships, usually online. The attacker then gleans information or account credentials to gain unauthorized access to sensitive data with the intention to steal or leak the data for financial gain.

If your social media accounts are not strictly regulated by company policies, your business can be at risk of communicating information that violates regulatory requirements and privacy laws. There are a number of potential risks depending on your industry and services including trademark or copyright infringements, HIPAA or CCPA violations, data retention or privacy rights related violations, etc.
Large-scale data breaches and leaks have led to an increased focus on privacy, resulting in more regulations and compliance requirements for businesses. Therefore, organizations have to be very careful about their online presence and user engagement in relation to data security and privacy.
SOCIAL MEDIA BEST PRACTICES FOR BUSINESSES
Here are our 6 best practices for mitigating social media risks to your business:
1. ENABLE TWO-FACTOR AUTHENTICATION (2FA)
If you are our regular reader, you already know how much we love 2FA. We love it so much that we have written an entire blog about what 2FA is, and how to set it up. If you haven't already read it, do check it out or bookmark it for future reference.

2. IMPLEMENT A STRICT PASSWORD POLICY
The username-password combination has become a vulnerability because most employees don't practice good password hygiene. By implementing a robust password policy, you can protect your user accounts and internal network from most types of password attacks and hacking attempts.

3. CURATE YOUR SOCIAL MEDIA CONNECTIONS
From a marketing perspective, you would want to have as many followers or connections on social media as possible. But the greater the number of connections, the greater is the threat from fraudulent or compromised attacks. Not everyone on sοcial media is your potential customer. There are plenty of threat actors roaming the dark corners of social networks.

Even though you may be security-conscious, not everyone in your personal or professional network may be as vigilant or tech-savvy. Someone in your online network may unknowingly share a malicious link, putting your business account or network in danger. Therefore, you need to be wary of who you connect to and interact with online.
4. MONITOR USE OF YOUR BRAND NAME AND LOGO
Even after you ensure the security of your social media accounts, there is still a danger to your reputation through spoofed accounts. Cybercriminals can use your publicly available logo to create fake brand pages and use it to scam your customers. Therefore, you should monitor social media for the use of your brand name and logo and report any fake pages or accounts you come across.
5. IMPLEMENT SOCIAL MEDIA USAGE POLICY
Most of your employees are active on social media platforms such as Facebook, LinkedIn, Twitter, etc. The information they put out on these platforms can be scraped by threat actors to create highly targeted spear-phishing emails to hijack accounts, damage your organization's reputation, or gain access to your internal networks. In addition, how your employees interact on social networks can reflect on your brand and online reputation.

Therefore, to protect your business, you should have clear social media policies. These policies should govern what information can and cannot be shared, the use of business and personal accounts and assets, how to respond to objectionable or sensitive content, and how to manage the risks of direct or indirect reputation damage.
6. TRAIN EMPLOYEES ON SOCIAL MEDIA PHISHING
Social media attacks present very real dangers to your organization that your employees need to be aware of. They can play a big role in protecting the organization against sοcial network attacks and they need to understand this role. Regular awareness programs and training can help your employees identify social media attacks and help protect your business from social media phishing attacks.
CONCLUSION
Social media is a critical tool for marketing and branding that businesses cannot do without. But it is also a favorite playground for cybercriminals. Social media brings a variety of risks to businesses from relatively harmless trolling and vandalism to Business Email Compromise (BEC) to data theft and compliance violations. If your business has a presence on sοcial networks, which it most likely does, you need to dedicate resources to protect your accounts and, more importantly, your business from social media threats.
Source: www.itjones.com