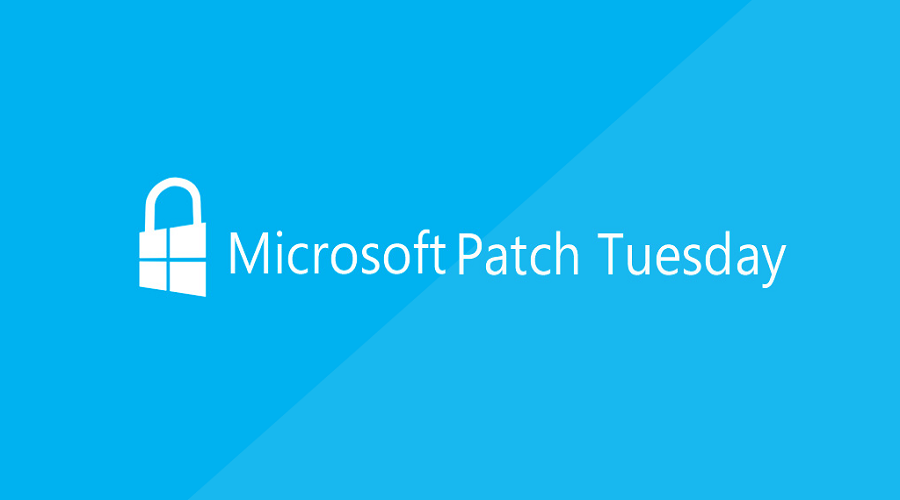 Today is Microsoft's July 2022 Patch Tuesday, and with it comes fixes for one actively exploited zero-day vulnerability and a total of 84 flaws.
Four of the 84 vulnerabilities fixed in today's update are classified as 'Critical' as they allow remote code execution.
The number of bugs in each vulnerability category is listed below:
52 Elevation of Privilege Vulnerabilities
4 Security Feature Bypass Vulnerabilities
12 Remote Code Execution Vulnerabilities
11 Information Disclosure Vulnerabilities
5 Denial of Service Vulnerabilities
The above counts do not include two vulnerabilities previously fixed in Microsoft Edge.
For information about the non-security Windows updates, you can read about today's Windows 10 KB5015807 and KB5015811 updates and the Windows 11 KB5015814 update.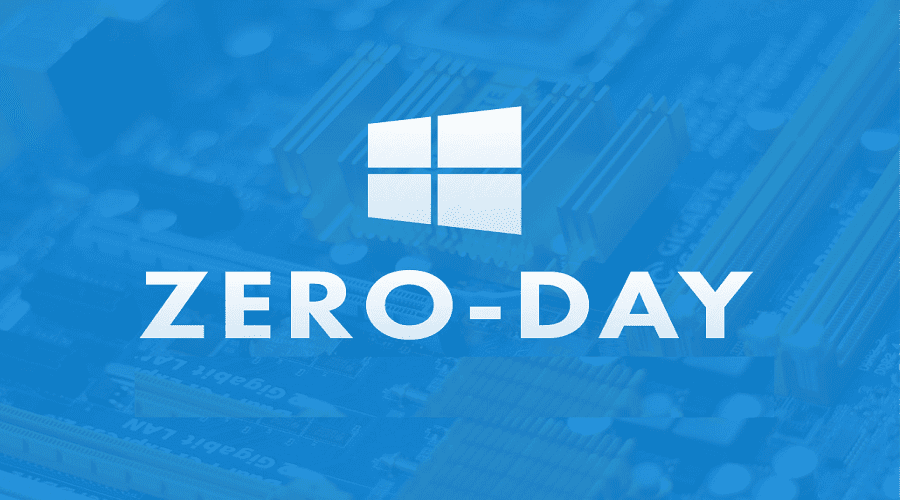 Actively exploited zero-day fixed
This month's Patch Tuesday fixes an actively exploited zero-day elevation of privileges vulnerability.
Microsoft classifies a vulnerability as a zero-day if it is publicly disclosed or actively exploited with no official fix available.
The actively exploited zero-day vulnerability fixed today is tracked as 'CVE-2022-22047 – Windows CSRSS Elevation of Privilege Vulnerability.'
"An attacker who successfully exploited this vulnerability could gain SYSTEM privileges," explains Microsoft in an advisory published today.
This vulnerability was discovered internally by the Microsoft Threat Intelligence Center (MSTIC) and Microsoft Security Response Center (MSRC).
BleepingComputer has reached out to Microsoft to learn more about how this vulnerability was used in attacks.
Recent updates from other companies
Other vendors who released updates in July 2022 include:
The July 2022 Patch Tuesday Security Updates
Below is the complete list of resolved vulnerabilities and released advisories in the July 2022 Patch Tuesday updates.
| Tag | CVE ID | CVE Title | Severity |
| --- | --- | --- | --- |
| AMD CPU Branch | CVE-2022-23825 | AMD: CVE-2022-23825 AMD CPU Branch Type Confusion | Important |
| AMD CPU Branch | CVE-2022-23816 | AMD: CVE-2022-23816 AMD CPU Branch Type Confusion | Important |
| Azure Site Recovery | CVE-2022-33665 | Azure Site Recovery Elevation of Privilege Vulnerability | Important |
| Azure Site Recovery | CVE-2022-33666 | Azure Site Recovery Elevation of Privilege Vulnerability | Important |
| Azure Site Recovery | CVE-2022-33663 | Azure Site Recovery Elevation of Privilege Vulnerability | Important |
| Azure Site Recovery | CVE-2022-33664 | Azure Site Recovery Elevation of Privilege Vulnerability | Important |
| Azure Site Recovery | CVE-2022-33667 | Azure Site Recovery Elevation of Privilege Vulnerability | Important |
| Azure Site Recovery | CVE-2022-33672 | Azure Site Recovery Elevation of Privilege Vulnerability | Important |
| Azure Site Recovery | CVE-2022-33673 | Azure Site Recovery Elevation of Privilege Vulnerability | Important |
| Azure Site Recovery | CVE-2022-33671 | Azure Site Recovery Elevation of Privilege Vulnerability | Important |
| Azure Site Recovery | CVE-2022-33668 | Azure Site Recovery Elevation of Privilege Vulnerability | Important |
| Azure Site Recovery | CVE-2022-33661 | Azure Site Recovery Elevation of Privilege Vulnerability | Important |
| Azure Site Recovery | CVE-2022-33662 | Azure Site Recovery Elevation of Privilege Vulnerability | Important |
| Azure Site Recovery | CVE-2022-33657 | Azure Site Recovery Elevation of Privilege Vulnerability | Important |
| Azure Site Recovery | CVE-2022-33656 | Azure Site Recovery Elevation of Privilege Vulnerability | Important |
| Azure Site Recovery | CVE-2022-33658 | Azure Site Recovery Elevation of Privilege Vulnerability | Important |
| Azure Site Recovery | CVE-2022-33660 | Azure Site Recovery Elevation of Privilege Vulnerability | Important |
| Azure Site Recovery | CVE-2022-33659 | Azure Site Recovery Elevation of Privilege Vulnerability | Important |
| Azure Site Recovery | CVE-2022-33655 | Azure Site Recovery Elevation of Privilege Vulnerability | Important |
| Azure Site Recovery | CVE-2022-33651 | Azure Site Recovery Elevation of Privilege Vulnerability | Important |
| Azure Site Recovery | CVE-2022-33650 | Azure Site Recovery Elevation of Privilege Vulnerability | Important |
| Azure Site Recovery | CVE-2022-33652 | Azure Site Recovery Elevation of Privilege Vulnerability | Important |
| Azure Site Recovery | CVE-2022-33654 | Azure Site Recovery Elevation of Privilege Vulnerability | Important |
| Azure Site Recovery | CVE-2022-33653 | Azure Site Recovery Elevation of Privilege Vulnerability | Important |
| Azure Site Recovery | CVE-2022-33669 | Azure Site Recovery Elevation of Privilege Vulnerability | Important |
| Azure Site Recovery | CVE-2022-33643 | Azure Site Recovery Elevation of Privilege Vulnerability | Important |
| Azure Site Recovery | CVE-2022-30181 | Azure Site Recovery Elevation of Privilege Vulnerability | Important |
| Azure Site Recovery | CVE-2022-33676 | Azure Site Recovery Remote Code Execution Vulnerability | Important |
| Azure Site Recovery | CVE-2022-33677 | Azure Site Recovery Elevation of Privilege Vulnerability | Important |
| Azure Site Recovery | CVE-2022-33678 | Azure Site Recovery Remote Code Execution Vulnerability | Important |
| Azure Site Recovery | CVE-2022-33642 | Azure Site Recovery Elevation of Privilege Vulnerability | Important |
| Azure Site Recovery | CVE-2022-33674 | Azure Site Recovery Elevation of Privilege Vulnerability | Important |
| Azure Site Recovery | CVE-2022-33675 | Azure Site Recovery Elevation of Privilege Vulnerability | Important |
| Azure Site Recovery | CVE-2022-33641 | Azure Site Recovery Elevation of Privilege Vulnerability | Important |
| Azure Storage Library | CVE-2022-30187 | Azure Storage Library Information Disclosure Vulnerability | Important |
| Microsoft Defender for Endpoint | CVE-2022-33637 | Microsoft Defender for Endpoint Tampering Vulnerability | Important |
| Microsoft Edge (Chromium-based) | CVE-2022-2295 | Chromium: CVE-2022-2295 Type Confusion in V8 | Unknown |
| Microsoft Edge (Chromium-based) | CVE-2022-2294 | Chromium: CVE-2022-2294 Heap buffer overflow in WebRTC | Unknown |
| Microsoft Graphics Component | CVE-2022-22034 | Windows Graphics Component Elevation of Privilege Vulnerability | Important |
| Microsoft Graphics Component | CVE-2022-30213 | Windows GDI+ Information Disclosure Vulnerability | Important |
| Microsoft Graphics Component | CVE-2022-30221 | Windows Graphics Component Remote Code Execution Vulnerability | Critical |
| Microsoft Office | CVE-2022-33632 | Microsoft Office Security Feature Bypass Vulnerability | Important |
| Open Source Software | CVE-2022-27776 | HackerOne: CVE-2022-27776 Insufficiently protected credentials vulnerability might leak authentication or cookie header data | Important |
| Role: DNS Server | CVE-2022-30214 | Windows DNS Server Remote Code Execution Vulnerability | Important |
| Role: Windows Fax Service | CVE-2022-22024 | Windows Fax Service Remote Code Execution Vulnerability | Important |
| Role: Windows Fax Service | CVE-2022-22027 | Windows Fax Service Remote Code Execution Vulnerability | Important |
| Role: Windows Hyper-V | CVE-2022-30223 | Windows Hyper-V Information Disclosure Vulnerability | Important |
| Role: Windows Hyper-V | CVE-2022-22042 | Windows Hyper-V Information Disclosure Vulnerability | Important |
| Skype for Business and Microsoft Lync | CVE-2022-33633 | Skype for Business and Lync Remote Code Execution Vulnerability | Important |
| Windows Active Directory | CVE-2022-30215 | Active Directory Federation Services Elevation of Privilege Vulnerability | Important |
| Windows Advanced Local Procedure Call | CVE-2022-30202 | Windows Advanced Local Procedure Call Elevation of Privilege Vulnerability | Important |
| Windows Advanced Local Procedure Call | CVE-2022-30224 | Windows Advanced Local Procedure Call Elevation of Privilege Vulnerability | Important |
| Windows Advanced Local Procedure Call | CVE-2022-22037 | Windows Advanced Local Procedure Call Elevation of Privilege Vulnerability | Important |
| Windows BitLocker | CVE-2022-22711 | Windows BitLocker Information Disclosure Vulnerability | Important |
| Windows BitLocker | CVE-2022-22048 | BitLocker Security Feature Bypass Vulnerability | Important |
| Windows Boot Manager | CVE-2022-30203 | Windows Boot Manager Security Feature Bypass Vulnerability | Important |
| Windows Client/Server Runtime Subsystem | CVE-2022-22026 | Windows CSRSS Elevation of Privilege Vulnerability | Important |
| Windows Client/Server Runtime Subsystem | CVE-2022-22049 | Windows CSRSS Elevation of Privilege Vulnerability | Important |
| Windows Client/Server Runtime Subsystem | CVE-2022-22047 | Windows CSRSS Elevation of Privilege Vulnerability | Important |
| Windows Connected Devices Platform Service | CVE-2022-30212 | Windows Connected Devices Platform Service Information Disclosure Vulnerability | Important |
| Windows Credential Guard | CVE-2022-22031 | Windows Credential Guard Domain-joined Public Key Elevation of Privilege Vulnerability | Important |
| Windows Fast FAT Driver | CVE-2022-22043 | Windows Fast FAT File System Driver Elevation of Privilege Vulnerability | Important |
| Windows Fax and Scan Service | CVE-2022-22050 | Windows Fax Service Elevation of Privilege Vulnerability | Important |
| Windows Group Policy | CVE-2022-30205 | Windows Group Policy Elevation of Privilege Vulnerability | Important |
| Windows IIS | CVE-2022-30209 | Windows IIS Server Elevation of Privilege Vulnerability | Important |
| Windows IIS | CVE-2022-22025 | Windows Internet Information Services Cachuri Module Denial of Service Vulnerability | Important |
| Windows IIS | CVE-2022-22040 | Internet Information Services Dynamic Compression Module Denial of Service Vulnerability | Important |
| Windows Kernel | CVE-2022-21845 | Windows Kernel Information Disclosure Vulnerability | Important |
| Windows Media | CVE-2022-22045 | Windows.Devices.Picker.dll Elevation of Privilege Vulnerability | Important |
| Windows Media | CVE-2022-30225 | Windows Media Player Network Sharing Service Elevation of Privilege Vulnerability | Important |
| Windows Network File System | CVE-2022-22029 | Windows Network File System Remote Code Execution Vulnerability | Critical |
| Windows Network File System | CVE-2022-22028 | Windows Network File System Information Disclosure Vulnerability | Important |
| Windows Network File System | CVE-2022-22039 | Windows Network File System Remote Code Execution Vulnerability | Critical |
| Windows Performance Counters | CVE-2022-22036 | Performance Counters for Windows Elevation of Privilege Vulnerability | Important |
| Windows Point-to-Point Tunneling Protocol | CVE-2022-30211 | Windows Layer 2 Tunneling Protocol (L2TP) Remote Code Execution Vulnerability | Important |
| Windows Portable Device Enumerator Service | CVE-2022-22023 | Windows Portable Device Enumerator Service Security Feature Bypass Vulnerability | Important |
| Windows Print Spooler Components | CVE-2022-30206 | Windows Print Spooler Elevation of Privilege Vulnerability | Important |
| Windows Print Spooler Components | CVE-2022-30226 | Windows Print Spooler Elevation of Privilege Vulnerability | Important |
| Windows Print Spooler Components | CVE-2022-22022 | Windows Print Spooler Elevation of Privilege Vulnerability | Important |
| Windows Print Spooler Components | CVE-2022-22041 | Windows Print Spooler Elevation of Privilege Vulnerability | Important |
| Windows Remote Procedure Call Runtime | CVE-2022-22038 | Remote Procedure Call Runtime Remote Code Execution Vulnerability | Critical |
| Windows Security Account Manager | CVE-2022-30208 | Windows Security Account Manager (SAM) Denial of Service Vulnerability | Important |
| Windows Server Service | CVE-2022-30216 | Windows Server Service Tampering Vulnerability | Important |
| Windows Shell | CVE-2022-30222 | Windows Shell Remote Code Execution Vulnerability | Important |
| Windows Storage | CVE-2022-30220 | Windows Common Log File System Driver Elevation of Privilege Vulnerability | Important |
| XBox | CVE-2022-33644 | Xbox Live Save Service Elevation of Privilege Vulnerability | Important |
Source: www.bleepingcomputer.com