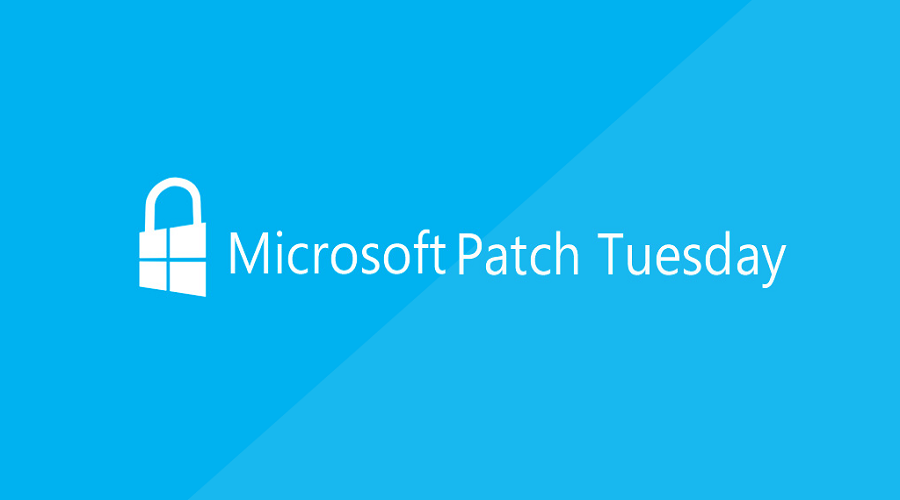 Today is Microsoft's October 2022 Patch Tuesday, and with it comes fixes for an actively exploited Windows vulnerability and a total of 84 flaws.
Thirteen of the 84 vulnerabilities fixed in today's update are classified as 'Critical' as they allow privilege elevation, spoofing, or remote code execution, one of the most severe types of vulnerabilities.
The number of bugs in each vulnerability category is listed below:
39 Elevation of Privilege Vulnerabilities
2 Security Feature Bypass Vulnerabilities
20 Remote Code Execution Vulnerabilities
11 Information Disclosure Vulnerabilities
8 Denial of Service Vulnerabilities
4 Spoofing Vulnerabilities
The above counts do not include twelve vulnerabilities fixed in Microsoft Edge on October 3rd.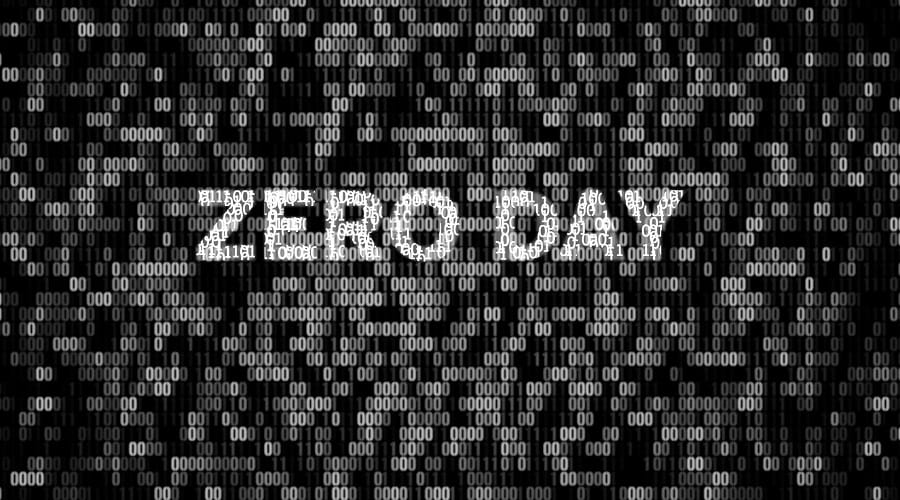 Two zero-days fixed, one actively exploited
This month's Patch Tuesday fixes two publicly zero-day vulnerabilities, one actively exploited in attacks and one publicly disclosed.
Microsoft classifies a vulnerability as a zero-day if it is publicly disclosed or actively exploited with no official fix available.
The actively exploited zero-day vulnerability fixed today is tracked as 'CVE-2022-41033 – Windows COM+ Event System Service Elevation of Privilege Vulnerability.'
"An attacker who successfully exploited this vulnerability could gain SYSTEM privileges," reads Microsoft's advisory.
The exploited vulnerability is listed as discovered by an 'Anonymous' researcher.
The publicly disclosed vulnerability is tracked as 'CVE-2022-41043 – Microsoft Office Information Disclosure Vulnerability' and was discovered by Cody Thomas of SpecterOps.
Microsoft says attackers could use this vulnerability to gain access to users' authentication tokens.
Microsoft Exchange zero-days not fixed
Unfortunately, Microsoft has not released security updates for two actively exploited zero-day vulnerabilities tracked as CVE-2022-41040 and CVE-2022-41082, also dubbed to ProxyNotShell.
These vulnerabilities were disclosed in late September by Vietnamese cybersecurity outfit GTSC, who first spotted and reported the attacks.
The vulnerabilities were disclosed to Microsoft through Trend Micro's Zero Day Initiative and were expected to be fixed today.
However, today's Microsoft Exchange security bulletin states that the fixes are not ready.
"The October 2022 SUs do not contain fixes for the zero-day vulnerabilities reported publicly on September 29, 2022 (CVE-2022-41040 and CVE-2022-41082)," reads the Microsoft Exchange bulletin.
"Please see this blog post to apply mitigations for those vulnerabilities. We will release updates for CVE-2022-41040 and CVE-2022-41082 when they are ready."
The October 2022 Patch Tuesday Security Updates
Below is the complete list of resolved vulnerabilities and released advisories in the October 2022 Patch Tuesday updates.
| Tag | CVE ID | CVE Title | Severity |
| --- | --- | --- | --- |
| Active Directory Domain Services | CVE-2022-38042 | Active Directory Domain Services Elevation of Privilege Vulnerability | Important |
| Azure | CVE-2022-38017 | StorSimple 8000 Series Elevation of Privilege Vulnerability | Important |
| Azure Arc | CVE-2022-37968 | Azure Arc-enabled Kubernetes cluster Connect Elevation of Privilege Vulnerability | Critical |
| Client Server Run-time Subsystem (CSRSS) | CVE-2022-37987 | Windows Client Server Run-time Subsystem (CSRSS) Elevation of Privilege Vulnerability | Important |
| Client Server Run-time Subsystem (CSRSS) | CVE-2022-37989 | Windows Client Server Run-time Subsystem (CSRSS) Elevation of Privilege Vulnerability | Important |
| Microsoft Edge (Chromium-based) | CVE-2022-3311 | Chromium: CVE-2022-3311 Use after free in Import | Unknown |
| Microsoft Edge (Chromium-based) | CVE-2022-3313 | Chromium: CVE-2022-3313 Incorrect security UI in Full Screen | Unknown |
| Microsoft Edge (Chromium-based) | CVE-2022-3315 | Chromium: CVE-2022-3315 Type confusion in Blink | Unknown |
| Microsoft Edge (Chromium-based) | CVE-2022-3370 | Chromium: CVE-2022-3370 Use after free in Custom Elements | Unknown |
| Microsoft Edge (Chromium-based) | CVE-2022-3373 | Chromium: CVE-2022-3373 Out of bounds write in V8 | Unknown |
| Microsoft Edge (Chromium-based) | CVE-2022-3316 | Chromium: CVE-2022-3316 Insufficient validation of untrusted input in Safe Browsing | Unknown |
| Microsoft Edge (Chromium-based) | CVE-2022-3317 | Chromium: CVE-2022-3317 Insufficient validation of untrusted input in Intents | Unknown |
| Microsoft Edge (Chromium-based) | CVE-2022-3310 | Chromium: CVE-2022-3310 Insufficient policy enforcement in Custom Tabs | Unknown |
| Microsoft Edge (Chromium-based) | CVE-2022-3304 | Chromium: CVE-2022-3304 Use after free in CSS | Unknown |
| Microsoft Edge (Chromium-based) | CVE-2022-41035 | Microsoft Edge (Chromium-based) Spoofing Vulnerability | Moderate |
| Microsoft Edge (Chromium-based) | CVE-2022-3308 | Chromium: CVE-2022-3308 Insufficient policy enforcement in Developer Tools | Unknown |
| Microsoft Edge (Chromium-based) | CVE-2022-3307 | Chromium: CVE-2022-3307 Use after free in Media | Unknown |
| Microsoft Graphics Component | CVE-2022-37986 | Windows Win32k Elevation of Privilege Vulnerability | Important |
| Microsoft Graphics Component | CVE-2022-38051 | Windows Graphics Component Elevation of Privilege Vulnerability | Important |
| Microsoft Graphics Component | CVE-2022-37997 | Windows Graphics Component Elevation of Privilege Vulnerability | Important |
| Microsoft Graphics Component | CVE-2022-37985 | Windows Graphics Component Information Disclosure Vulnerability | Important |
| Microsoft Graphics Component | CVE-2022-33635 | Windows GDI+ Remote Code Execution Vulnerability | Important |
| Microsoft Office | CVE-2022-38001 | Microsoft Office Spoofing Vulnerability | Important |
| Microsoft Office | CVE-2022-38048 | Microsoft Office Remote Code Execution Vulnerability | Critical |
| Microsoft Office | CVE-2022-41043 | Microsoft Office Information Disclosure Vulnerability | Important |
| Microsoft Office SharePoint | CVE-2022-38053 | Microsoft SharePoint Server Remote Code Execution Vulnerability | Important |
| Microsoft Office SharePoint | CVE-2022-41036 | Microsoft SharePoint Server Remote Code Execution Vulnerability | Important |
| Microsoft Office SharePoint | CVE-2022-41038 | Microsoft SharePoint Server Remote Code Execution Vulnerability | Critical |
| Microsoft Office SharePoint | CVE-2022-41037 | Microsoft SharePoint Server Remote Code Execution Vulnerability | Important |
| Microsoft Office Word | CVE-2022-41031 | Microsoft Word Remote Code Execution Vulnerability | Important |
| Microsoft Office Word | CVE-2022-38049 | Microsoft Office Graphics Remote Code Execution Vulnerability | Important |
| Microsoft WDAC OLE DB provider for SQL | CVE-2022-37982 | Microsoft WDAC OLE DB provider for SQL Server Remote Code Execution Vulnerability | Important |
| Microsoft WDAC OLE DB provider for SQL | CVE-2022-38031 | Microsoft WDAC OLE DB provider for SQL Server Remote Code Execution Vulnerability | Important |
| NuGet Client | CVE-2022-41032 | NuGet Client Elevation of Privilege Vulnerability | Important |
| Remote Access Service Point-to-Point Tunneling Protocol | CVE-2022-37965 | Windows Point-to-Point Tunneling Protocol Denial of Service Vulnerability | Important |
| Role: Windows Hyper-V | CVE-2022-37979 | Windows Hyper-V Elevation of Privilege Vulnerability | Critical |
| Service Fabric | CVE-2022-35829 | Service Fabric Explorer Spoofing Vulnerability | Important |
| Visual Studio Code | CVE-2022-41042 | Visual Studio Code Information Disclosure Vulnerability | Important |
| Visual Studio Code | CVE-2022-41034 | Visual Studio Code Remote Code Execution Vulnerability | Important |
| Visual Studio Code | CVE-2022-41083 | Visual Studio Code Elevation of Privilege Vulnerability | Important |
| Windows Active Directory Certificate Services | CVE-2022-37978 | Windows Active Directory Certificate Services Security Feature Bypass | Important |
| Windows Active Directory Certificate Services | CVE-2022-37976 | Active Directory Certificate Services Elevation of Privilege Vulnerability | Critical |
| Windows ALPC | CVE-2022-38029 | Windows ALPC Elevation of Privilege Vulnerability | Important |
| Windows CD-ROM Driver | CVE-2022-38044 | Windows CD-ROM File System Driver Remote Code Execution Vulnerability | Important |
| Windows COM+ Event System Service | CVE-2022-41033 | Windows COM+ Event System Service Elevation of Privilege Vulnerability | Important |
| Windows Connected User Experiences and Telemetry | CVE-2022-38021 | Connected User Experiences and Telemetry Elevation of Privilege Vulnerability | Important |
| Windows CryptoAPI | CVE-2022-34689 | Windows CryptoAPI Spoofing Vulnerability | Critical |
| Windows Defender | CVE-2022-37971 | Microsoft Windows Defender Elevation of Privilege Vulnerability | Important |
| Windows DHCP Client | CVE-2022-38026 | Windows DHCP Client Information Disclosure Vulnerability | Important |
| Windows DHCP Client | CVE-2022-37980 | Windows DHCP Client Elevation of Privilege Vulnerability | Important |
| Windows Distributed File System (DFS) | CVE-2022-38025 | Windows Distributed File System (DFS) Information Disclosure Vulnerability | Important |
| Windows DWM Core Library | CVE-2022-37970 | Windows DWM Core Library Elevation of Privilege Vulnerability | Important |
| Windows DWM Core Library | CVE-2022-37983 | Microsoft DWM Core Library Elevation of Privilege Vulnerability | Important |
| Windows Event Logging Service | CVE-2022-37981 | Windows Event Logging Service Denial of Service Vulnerability | Important |
| Windows Group Policy | CVE-2022-37975 | Windows Group Policy Elevation of Privilege Vulnerability | Important |
| Windows Group Policy Preference Client | CVE-2022-37994 | Windows Group Policy Preference Client Elevation of Privilege Vulnerability | Important |
| Windows Group Policy Preference Client | CVE-2022-37993 | Windows Group Policy Preference Client Elevation of Privilege Vulnerability | Important |
| Windows Group Policy Preference Client | CVE-2022-37999 | Windows Group Policy Preference Client Elevation of Privilege Vulnerability | Important |
| Windows Internet Key Exchange (IKE) Protocol | CVE-2022-38036 | Internet Key Exchange (IKE) Protocol Denial of Service Vulnerability | Important |
| Windows Kernel | CVE-2022-37988 | Windows Kernel Elevation of Privilege Vulnerability | Important |
| Windows Kernel | CVE-2022-38037 | Windows Kernel Elevation of Privilege Vulnerability | Important |
| Windows Kernel | CVE-2022-37990 | Windows Kernel Elevation of Privilege Vulnerability | Important |
| Windows Kernel | CVE-2022-38038 | Windows Kernel Elevation of Privilege Vulnerability | Important |
| Windows Kernel | CVE-2022-38039 | Windows Kernel Elevation of Privilege Vulnerability | Important |
| Windows Kernel | CVE-2022-37995 | Windows Kernel Elevation of Privilege Vulnerability | Important |
| Windows Kernel | CVE-2022-37991 | Windows Kernel Elevation of Privilege Vulnerability | Important |
| Windows Kernel | CVE-2022-38022 | Windows Kernel Elevation of Privilege Vulnerability | Important |
| Windows Local Security Authority (LSA) | CVE-2022-38016 | Windows Local Security Authority (LSA) Elevation of Privilege Vulnerability | Important |
| Windows Local Security Authority Subsystem Service (LSASS) | CVE-2022-37977 | Local Security Authority Subsystem Service (LSASS) Denial of Service Vulnerability | Important |
| Windows Local Session Manager (LSM) | CVE-2022-37973 | Windows Local Session Manager (LSM) Denial of Service Vulnerability | Important |
| Windows Local Session Manager (LSM) | CVE-2022-37998 | Windows Local Session Manager (LSM) Denial of Service Vulnerability | Important |
| Windows NTFS | CVE-2022-37996 | Windows Kernel Memory Information Disclosure Vulnerability | Important |
| Windows NTLM | CVE-2022-35770 | Windows NTLM Spoofing Vulnerability | Important |
| Windows ODBC Driver | CVE-2022-38040 | Microsoft ODBC Driver Remote Code Execution Vulnerability | Important |
| Windows Perception Simulation Service | CVE-2022-37974 | Windows Mixed Reality Developer Tools Information Disclosure Vulnerability | Important |
| Windows Point-to-Point Tunneling Protocol | CVE-2022-33634 | Windows Point-to-Point Tunneling Protocol Remote Code Execution Vulnerability | Critical |
| Windows Point-to-Point Tunneling Protocol | CVE-2022-22035 | Windows Point-to-Point Tunneling Protocol Remote Code Execution Vulnerability | Critical |
| Windows Point-to-Point Tunneling Protocol | CVE-2022-24504 | Windows Point-to-Point Tunneling Protocol Remote Code Execution Vulnerability | Critical |
| Windows Point-to-Point Tunneling Protocol | CVE-2022-38047 | Windows Point-to-Point Tunneling Protocol Remote Code Execution Vulnerability | Critical |
| Windows Point-to-Point Tunneling Protocol | CVE-2022-41081 | Windows Point-to-Point Tunneling Protocol Remote Code Execution Vulnerability | Critical |
| Windows Point-to-Point Tunneling Protocol | CVE-2022-30198 | Windows Point-to-Point Tunneling Protocol Remote Code Execution Vulnerability | Critical |
| Windows Point-to-Point Tunneling Protocol | CVE-2022-38000 | Windows Point-to-Point Tunneling Protocol Remote Code Execution Vulnerability | Critical |
| Windows Portable Device Enumerator Service | CVE-2022-38032 | Windows Portable Device Enumerator Service Security Feature Bypass Vulnerability | Important |
| Windows Print Spooler Components | CVE-2022-38028 | Windows Print Spooler Elevation of Privilege Vulnerability | Important |
| Windows Resilient File System (ReFS) | CVE-2022-38003 | Windows Resilient File System Elevation of Privilege | Important |
| Windows Secure Channel | CVE-2022-38041 | Windows Secure Channel Denial of Service Vulnerability | Important |
| Windows Security Support Provider Interface | CVE-2022-38043 | Windows Security Support Provider Interface Information Disclosure Vulnerability | Important |
| Windows Server Remotely Accessible Registry Keys | CVE-2022-38033 | Windows Server Remotely Accessible Registry Keys Information Disclosure Vulnerability | Important |
| Windows Server Service | CVE-2022-38045 | Server Service Remote Protocol Elevation of Privilege Vulnerability | Important |
| Windows Storage | CVE-2022-38027 | Windows Storage Elevation of Privilege Vulnerability | Important |
| Windows TCP/IP | CVE-2022-33645 | Windows TCP/IP Driver Denial of Service Vulnerability | Important |
| Windows USB Serial Driver | CVE-2022-38030 | Windows USB Serial Driver Information Disclosure Vulnerability | Important |
| Windows Web Account Manager | CVE-2022-38046 | Web Account Manager Information Disclosure Vulnerability | Important |
| Windows Win32K | CVE-2022-38050 | Win32k Elevation of Privilege Vulnerability | Important |
| Windows WLAN Service | CVE-2022-37984 | Windows WLAN Service Elevation of Privilege Vulnerability | Important |
| Windows Workstation Service | CVE-2022-38034 | Windows Workstation Service Elevation of Privilege Vulnerability | Important |
Source: www.bleepingcomputer.com